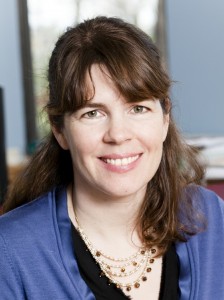 Dr. Andrea Townson is a Clinical Associate Professor and Head of the Division of Physical Medicine and Rehabilitation at UBC. She obtained her medical degree at Queen's University and held a rotating internship at the University of Calgary. She completed her residency training in Physical Medicine and Rehabilitation at UBC. Dr. Townson is a Fellow of the Royal College of Physicians and Surgeons of Canada and is a certificant of the American Board of Physical Medicine and Rehabilitation. In addition, she holds subspecialty certification in Spinal Cord Injury Medicine from the American Board of Physical Medicine and Rehabilitation.Her research interests include spinal cord injury, fatigue and medical education .
Selected Publications
Eng JJ, Noonan VK, Townson AF, Higgins CE, Rogers J, Wolfe D. Impact of an Online Medical Internet Site on Knowledge and Practice of Health Care Providers: A Mixed Methods Study of the Spinal Cord Injury Rehabilitation Evidence Project. Journal of Medical Internet Research. 2014;16(12):e296 doi:10.2196/jmir.3453
Lee G, Byram AC, Owen AM, Ribary U, Stoessl AJ, Townson A, Stables C, and Illes J.Canadian Perspectives on the Clinical Actionability of Neuroimaging in Disorders of Consciousness. Canadian Journal of Neurological Sciences.
Van Wyk K, Backwell A, Townson A. A narrative literature review to direct spinal cord injury patient education programming. Topics in Spinal Cord Injury Rehabilitation. 2014.
New PW, Townson A, Scivoletto G, Post MWM, Eriks-Hoogland I, Gupta A, Smith É, Reeves RK and Gill ZA. International comparison of the organisation of rehabilitation services and systems of care for patients with spinal cord injury. Spinal Cord 2013 Jan;51(1):33-9.