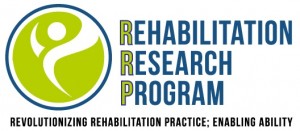 RRP Faculty can supervise graduate students and postdoctoral fellows enrolled in a variety of different programs at the University of British Columbia 
Some of the programs are:
UBC Graduate Program in Rehabilitation Sciences – MSc and PhD levels, must have health related background (e.g., physical therapy, kinesology, psychology, biomedical)
UBC Graduate Program in Neuroscience – MSc and PhD levels in any discipline
UBC Interdisciplinary Program – MSc and PhD levels in any discipline
Dr. Carlo Menon can supervise students enrolled through the School of Engineering Sciences, Simon Fraser University.
Potential graduate students or post-doctoral fellows interested in RRP research are advised to contact the faculty member of interest directly well before any graduate admission applications. Be advised that graduate scholarship applications are generally due in September one year prior to the proposed September start date. Please note that Dr. Janice Eng is not longer accepting post-doctoral fellows.