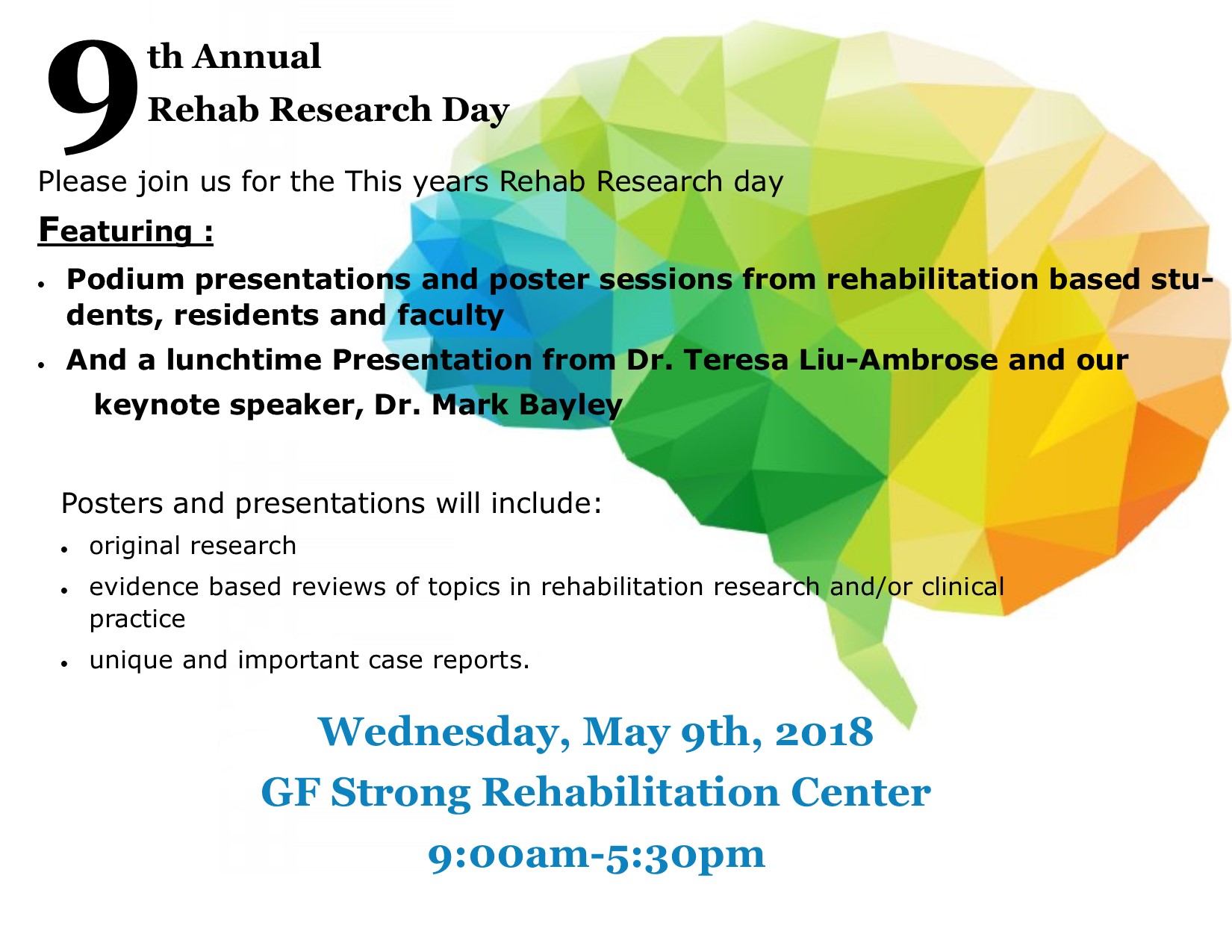 Dr. Mark Bayley is the Medical Director of the Brain & Spinal Cord Rehab Program  at Toronto Rehab and a specialist in physical medicine and rehabilitation.
His Plenary Topic is "Treatment of Persistent Symptoms after Mild Traumatic Brain Injury: What does the Evidence tell us?"
This event is free to attend and is hosted by the Division of Physical Medicine and Rehabilitation with the support of VCH and GF Strong Rehabilitation Center.
To be involved in Rehab Research day or for more information please contact Maria Canvin or Tasha Klotz.